Sponsor a child's education
Sponsoring education gives a child skills for life!
SWTz residential children all attend school. Many are doing well academically and many are head boys, head girls, and leaders in their clubs and societies.
Contrary to popular belief, there is NO free education in Tanzania even at primary level. For example, it costs on average £10 per month per child to attend a government primary school. Even more for secondary school.
To give an example – at 'free' government primary schools there are all sorts of costs parents are expected to cover:
Desk £15

Maize £6

School Shoes £22.50

School Uniform £15

Cash to the school to pay for the school cook £4

Administration fees £2

School watchman contribution £1

Other ad-hoc fees (eg national exams in year 4 and 7; graduation ceremonies, passport photos for school administration) £20-£40

School trips £5-£10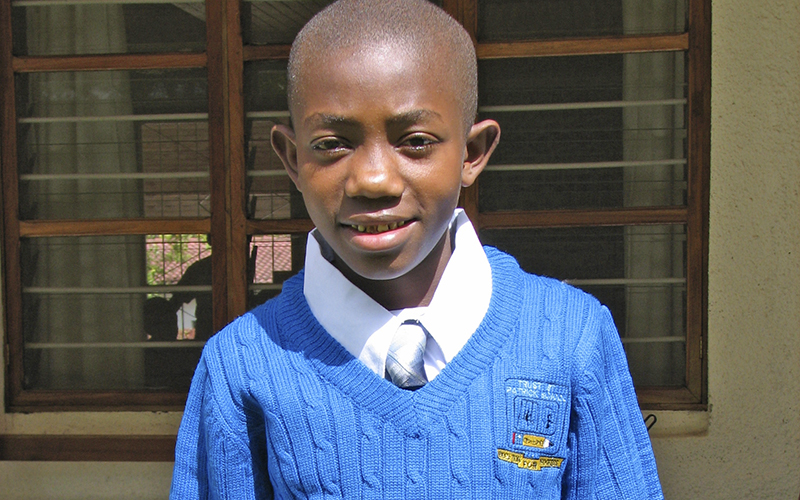 Several years ago we made the decision to send all our primary-aged children to private school to ensure they receive a good foundation in their education. Private schools teach in both English and Kiswahili, whereas government schools teach in Kiswahili with English as a subject.
Our secondary-aged teenagers go to a mix of good government and private schools.
We have children at all levels of education for whom we are seeking educational sponsorship at the following rates:
Nursery education £10 per month

Primary education £30 per month

Secondary education £15-£50 per month depending on whether they are attending private or government schools
If you would like to sponsor a child's education or would like any further information on sponsoring or SWTz in general please do not hesitate to contact us.